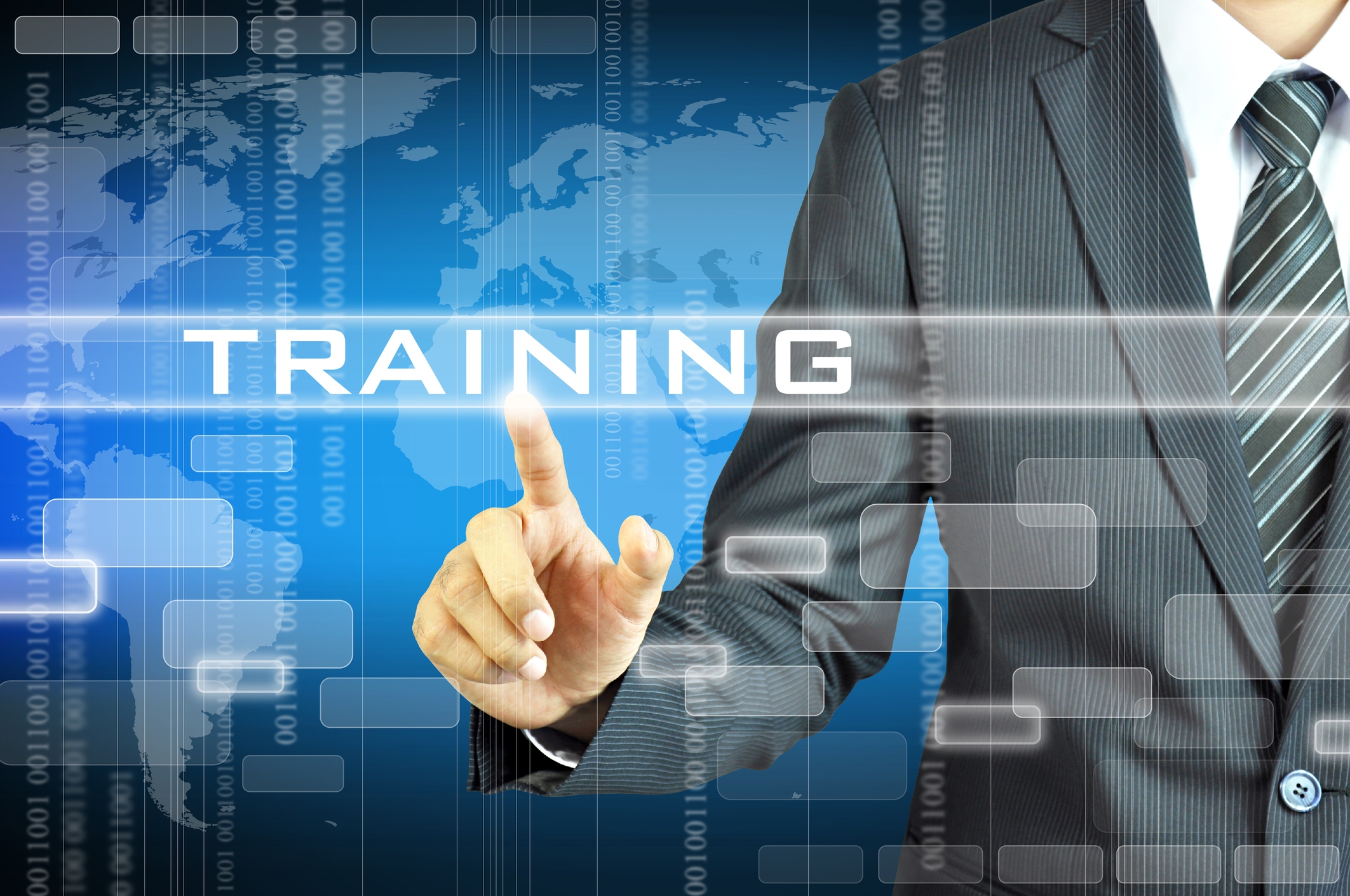 Digital Training Solutions
These are some examples of digital training modules and Learning Management System (LMS) solutions provided by ViaSynergy to different clients with specific Learning and Development training requirements.
LEARNING SOLUTIONS
ViaSynergy creates blended training solutions by utilising digital learning technologies to enable personalised learning & DEVELOPMENT
Please contact sarah@viasynergy.co.uk to organise a free initial chat about your organisation's digital training requirements.
Sarah Levy provides hourly / daily consultancy services to suit your timeframe and budget.
(Please do not worry if you are new to digital training.)
digital L&D Solution Example 1: Isabelle Vets
Initial Chat
The Veterinary Partners at Isabelle Vets approached ViaSynergy to identify areas where digital training would provide a cost-effective and engaging way for new Receptionists to develop core practice knowledge and job-specific skills - focusing on systems training.
Digital training needed to be blended with Instructor-Led-Training and on-the-job coaching.
PURCHASE OF A COST-EFFECTIVE LMS
ViaSynergy worked with Isabelle Vets' partners and Head Receptionist to recommend a suitable Learning Management System to meet their employees' entire digital and non-digital training needs - in alignment with their short and longer term business targets.
A cost-effective cloud-based SAAS LMS was purchased on a monthly subscription basis (selected from over 700 LMS providers) to host, manage, track and report on each employee's continuous professional development.
ViaSynergy then helped the Head Receptionist to create a blended Induction L&D program on the LMS and assigned Receptionists to the new training program. Email notifications were then sent out from the LMS to let Receptionists know about their new program.
CREATION Of micro-learning videos
Priority was placed on the creation of computer systems training for new Receptionists - who might be working at either the main or branch practices.
ViaSynergy worked with the Head Receptionist to facilitate the creation of 15 x 5 minute micro-learning systems training videos. These videos were captured using a highly cost-effective screen capture software program.
This series of videos was then uploaded by the Head Receptionist to their newly implemented Learning Management System (LMS) to be accessed anytime by the assigned Receptionists - as many times as needed, from any mobile device.
The Head Receptionist is now making further systems training videos on her own - adding her wealth of knowledge, experience and top tips to each video.
DIGITAL L&D SOLUTION EXAMPLE 2: SPECSAVERS
Initial Chat
ViaSynergy was asked by Specsavers to produce an informative digital training module on the risk factors, complications and treatment of Diabetes - based on clinical research.
The module needed to be delivered via their LMS to 3000+ Clinical Optometrists and Dispensing Opticians for access on Desktops and mobile devices (laptops, tablets, iPads and Smartphones).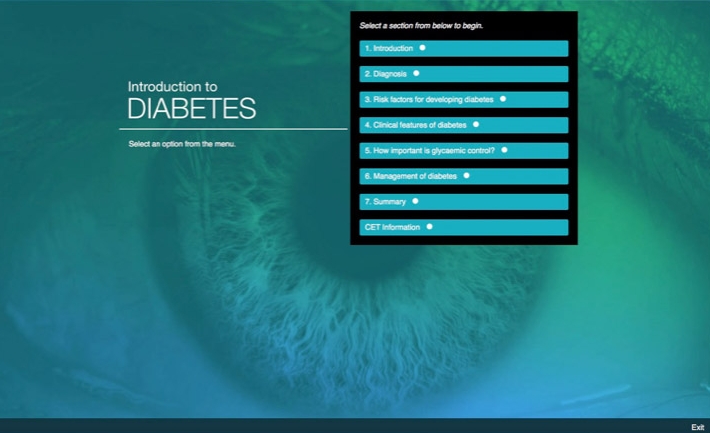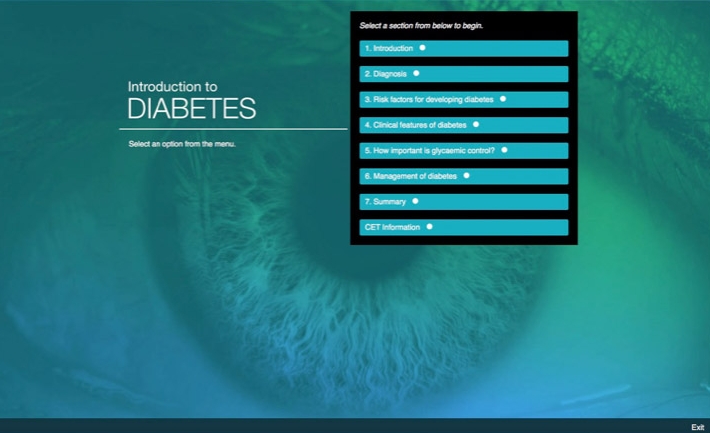 SOLUTION
ViaSynergy collaborated with a high quality eLearning production company to design, develop and deliver a rich audio-visual, interactive and highly engaging module to meet Specsavers' training requirements.
A responsive eLearning authoring tool was used to develop and publish the module in HTML5 so that it could be opened with multiple web browsers and to ensure content would be optimised for the varying mobile device screen sizes.
EVALUATION
This solution was highly successful in delivering important, engaging and impactful training to thousands of practitioners located across the UK via Specsavers' LMS - meeting their specific training requirements.
The additional benefits are that, for no extra investment, the digital module can be taken as many times as needed, year-on-year, from any mobile device in multiple locations - until updates need to be made in the future - which Specsavers are able to do using the eLearning authoring tool.
DIGITAL L&D SOLUTION EXAMPLE 3: The Carbon NEUTRAL GAME
Initial Chat
The Carbon Neutral Company required a highly engaging and informative way of helping people understand the many ways each of us can reduce our Carbon footprint.
SOLUTION
Sarah Levy designed a highly realistic game in which individuals were asked to help a fictitious character called 'Gordon' to discover as many ways of reducing his Carbon emissions within four areas of his life (home, travel, work and waste) - in the shortest amount of time.
A rich multimedia environment was created in order to simulate ordinary lifestyle situations and choices - to change people's behaviours on a deep level for application in their own lives.
A game dashboard was designed to visually motivate individuals to explore, discover and achieve Carbon reducing rewards.
EVALUATION
This game was highly successful in achieving memorable and transposable learning to help people reduce their Carbon emissions.
While the solution required a high initial investment, there were significant and long-lasting training and environmental returns in terms of Corporate Social Responsibility and development of people's attitudes to Carbon reduction.
UTILISING quality GLOBAL TALENT & cost-effective learning technologies
ViaSynergy will work with your L&D team leaders, Subject Matter Experts, business stakeholders and exemplary performers to complete a training / business needs analysis - to identify your employees' knowledge and competency gaps - in alignment with your business goals.
We will then collaborate with your team to custom design in-context, problem based interactive modules, or AR / VR apps, or short 2D/3D explainer videos to develop these capabilities - delivered via a suitable Learning Management System.
Collaboration with global talent
Depending on your project requirements, budget and timescales - ViaSynergy will select the highest quality and most cost-effective eLearning production company, high-tech and multimedia specialists located around the globe - including talent based in Guernsey and Jersey C.I., to produce and deliver meaningful, practical and engaging 'in-context' digital training solutions.
Please note that these images are used here purely to illustrate digital training design and development capability and are each wholly owned by their respective clients.
Let's start a conversation - Please give Sarah Levy a call on 0044 1481 263390 or send an email to sarah@viasynergy.co.uk.